DEPLOYING WIND ENERGY TECHNOLOGIES
Onshore Wind, Healthy Impacts
Improving the reliability and resilience of the existing electric grid, onshore wind operations offer a promising future that supports and maintains grid health. Advancements in design and technology including the cost to install and maintain onshore wind projects, offer a more affordable electricity source that can have a significant impact on rising energy prices. Pacifico Energy continues to expand its wind power development in new regional markets to supply Asia's growing demand for renewable energy.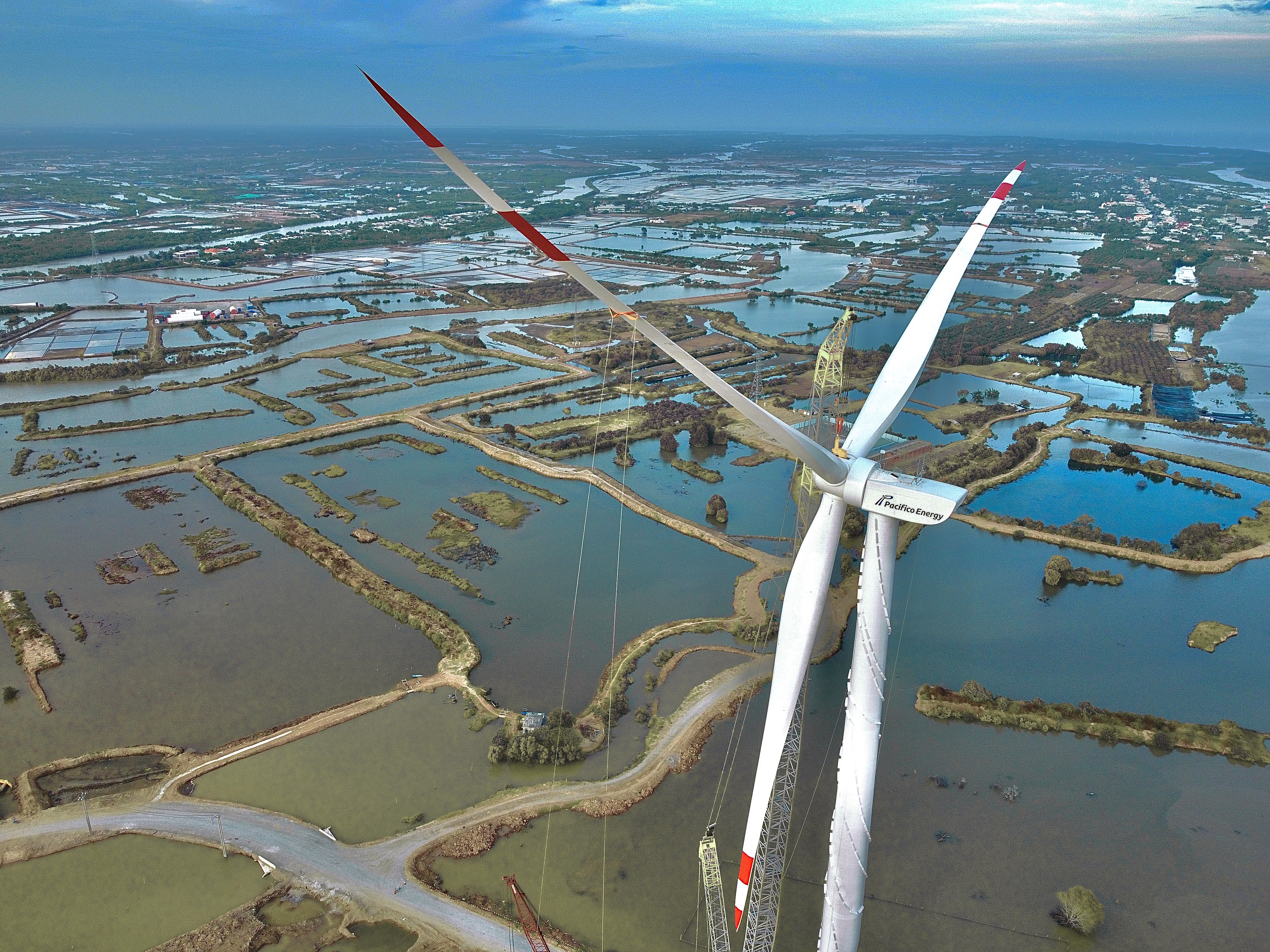 Sunpro Ben Tre
Ben Tre, Vietnam
Onshore Wind
Operational
30
PARTNERS IN OFFSHORE WIND FOR A NET ZERO FUTURE
LEARN MORE
Offshore Wind, Abundant Futures
Ocean winds can be transformed into a source of clean, efficient, and abundant energy. Because of the large scale at which it can be deployed, there is enormous potential for the higher energy demand of coastal populations, providing a stable generation of wind power and economic benefit. Pacifico Energy is investing in wind power opportunities to help meet tomorrow's net zero targets, delivery and adoption of this clean, sustainable source of renewable energy.
DEEPWATER MOUNTS
Unlike the shallow waters of European coastlines, Japan's deeper waters make it difficult to find locations for building bottom-mounted foundations.

Pacifico Energy is developing in a number of locations where sea beds are less than 60 meters in depth, allowing for monopile and jacket foundations. We're able to incorporate technology designed for deepwater oil rigs.
FLOATING WIND TURBINES
Floating wind turbines are a viable alternative to deepwater mounts making it possible for locales with a lack of shallow waters to host wind turbines. The ability to be based further offshore also reduces visual pollution and accommodates fishing and shipping lanes.

Pacifico Energy has several floating wind turbine projects under development, and the technology is quickly advancing to be bankable.